There are 143 pages in the PDF eBook, with a screenshot for each step. It is a true visual textbook.
This course is a beginner class, designed for people with no WordPress experience and no coding knowledge. We will teach you the most practical knowledge and know-how to build a website quickly. At the end of training, you will have the skills to build a brochure (informational) website, a blog, or maintain an existing WordPress website.
This is the training for you!
If you have a business idea, and need a quick website to get started
To start a blog
To show your work (photographer, artist…)
Have a WordPress website and want to learn how to use and maintain the site
In this training, we will start from
How to purchase a SEO friendly domain name
Get fast hosting
Install WordPress software
Customize the website
And final launching.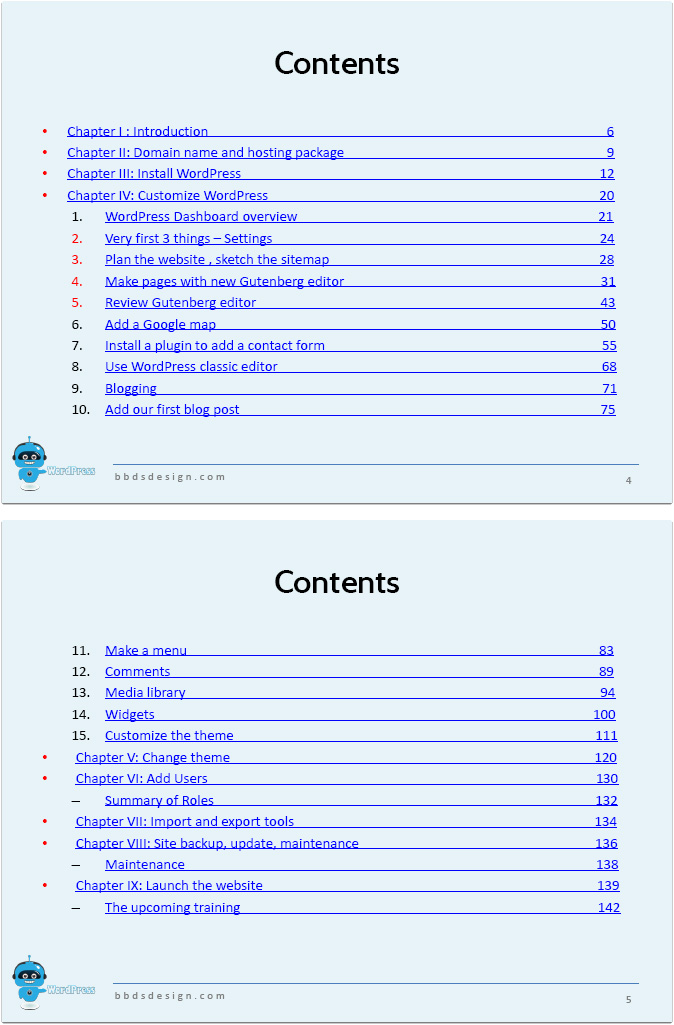 After you finish this eBook, you will know how to create a visually compelling WordPress website, converting it from the boring basic install (picture one) to the polished final site (picture three).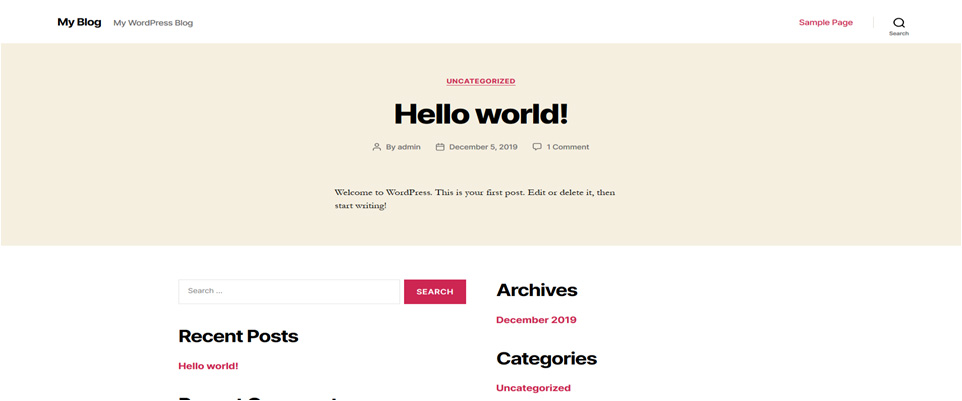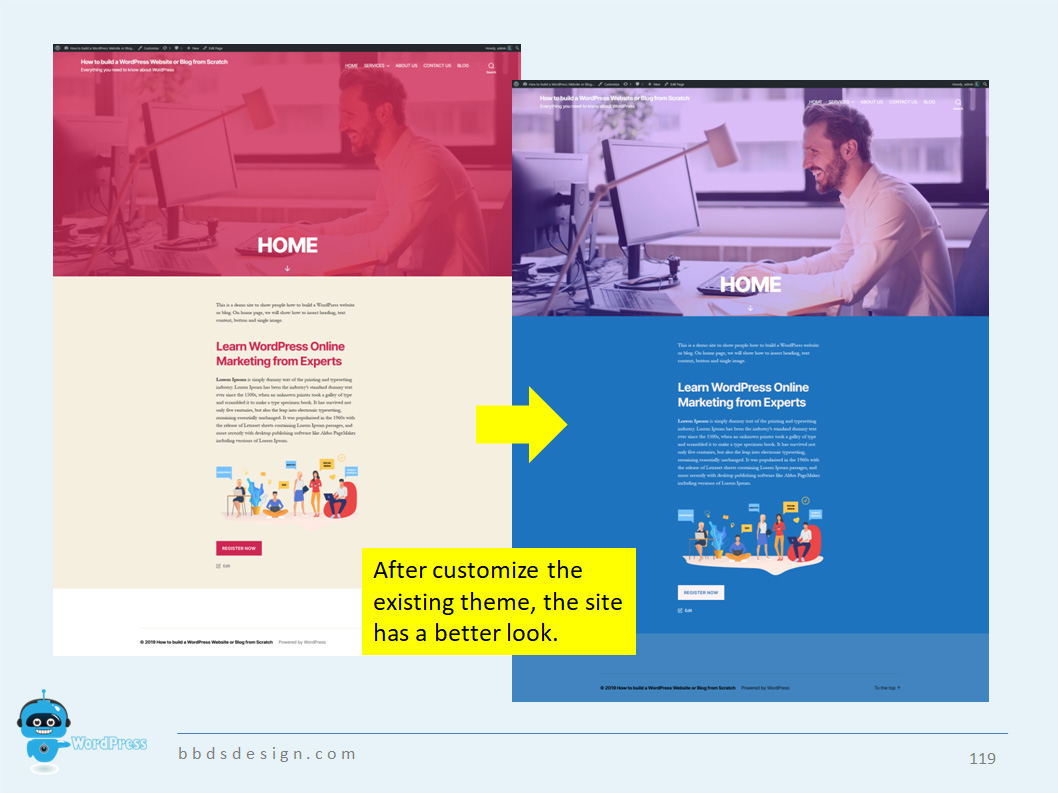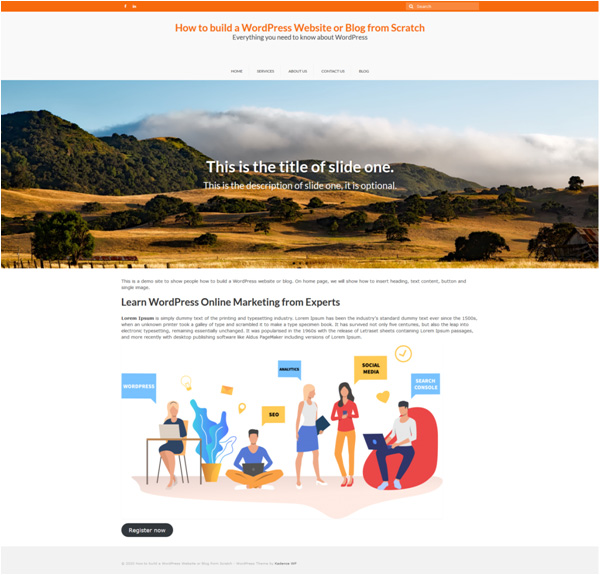 The Author: BBDS Design
We are designers and developers. In the past 10 years, we have built hundreds WordPress websites, and trained countless people. WordPress is a great system to produce and edit websites that we want more people to learn and use. We wanted to write a very practical eBook for everybody. Our goal is to simplify the learning curve, using plain language and info-graphics to make sure you won't get lost to the technical details. WordPress is great visual editing software, so we made our eBook a visual text book.
Show Cases: Students' Sites
We are hoping to see your sites to display here soon!