Optimizing your website is very first thing to do before embarking on a marketing plan. Follow these 12 SEO tips to optimize one page, then apply the same method to other pages, and you will get an optimized website that is ready for your marketing plan.
What is SEO?
SEO stands for Search Engine Optimization. The goal is to improve your page visibility to search engines. In general your website is unknown on the internet, your customers start the conversation by searching on a topic, you can insert yourself into the conversation by having your page on a search results page. The idea is to create ads and Web pages that will show up when someone searches for something relevant to your business, making it easier for customers to find you.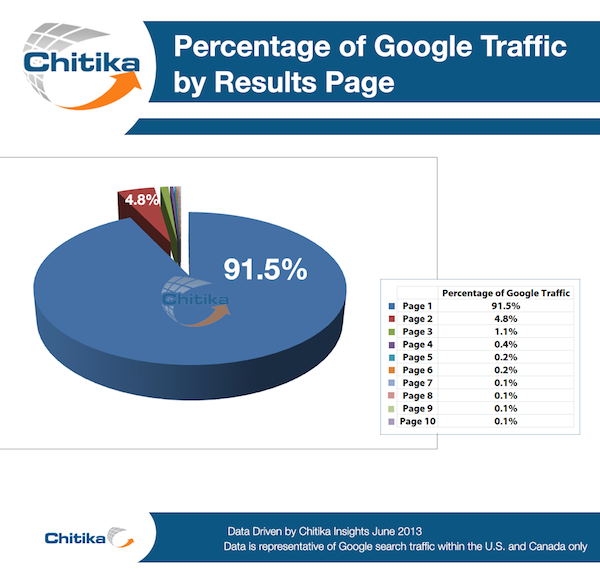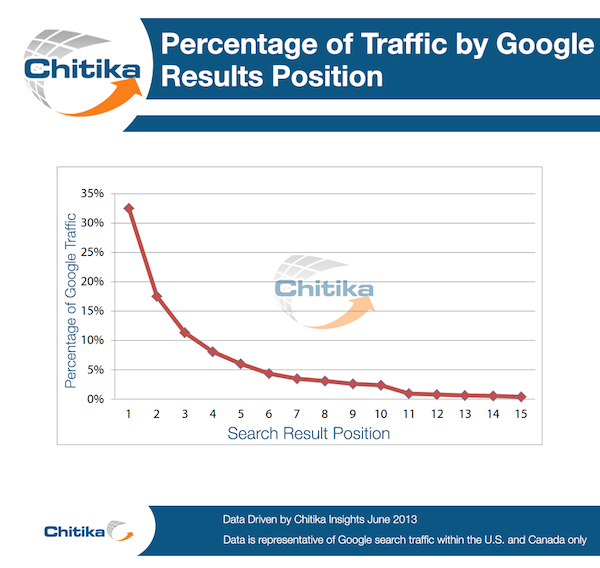 According to the online ad network Chitika research in 2013, it showed more than 90% people only look at the search results on page 1. More than 60% of searchers only click on the top 3 organic search results. If they didn't see the results they were looking for, they adjusted their search terms rather than going to the second page. These data are a bit dated but still hold true, and it tells us we need to pay attention to SEO.
SEO can be broken into two major parts: On-site SEO: optimize site to contain the keywords and describe what each pages about (on-page SEO); Off-site SEO: generate high quality backlinks to the site (write articles, social media engagement, blog posting, discussion board and etc are the common ways to build backlinks.) Well crafted on-site SEO makes search engines see your site and index the content properly; search engines determine the quality of your site by how many high quality backlinks point to the site.
Search is all PAGE-based. Lets' see how to make a powerful page with 12 SEO tips. Then you know how to optimize the entire site.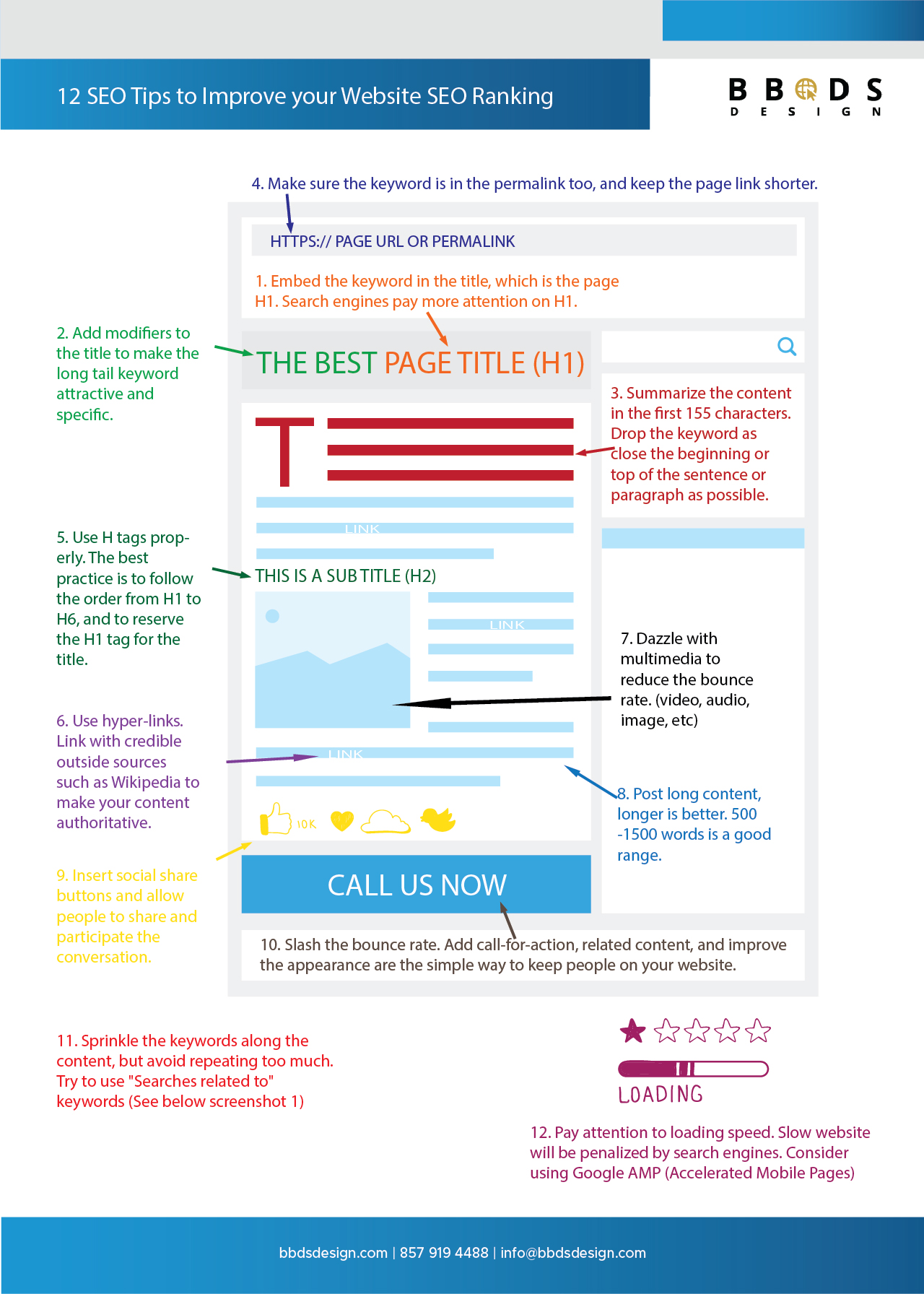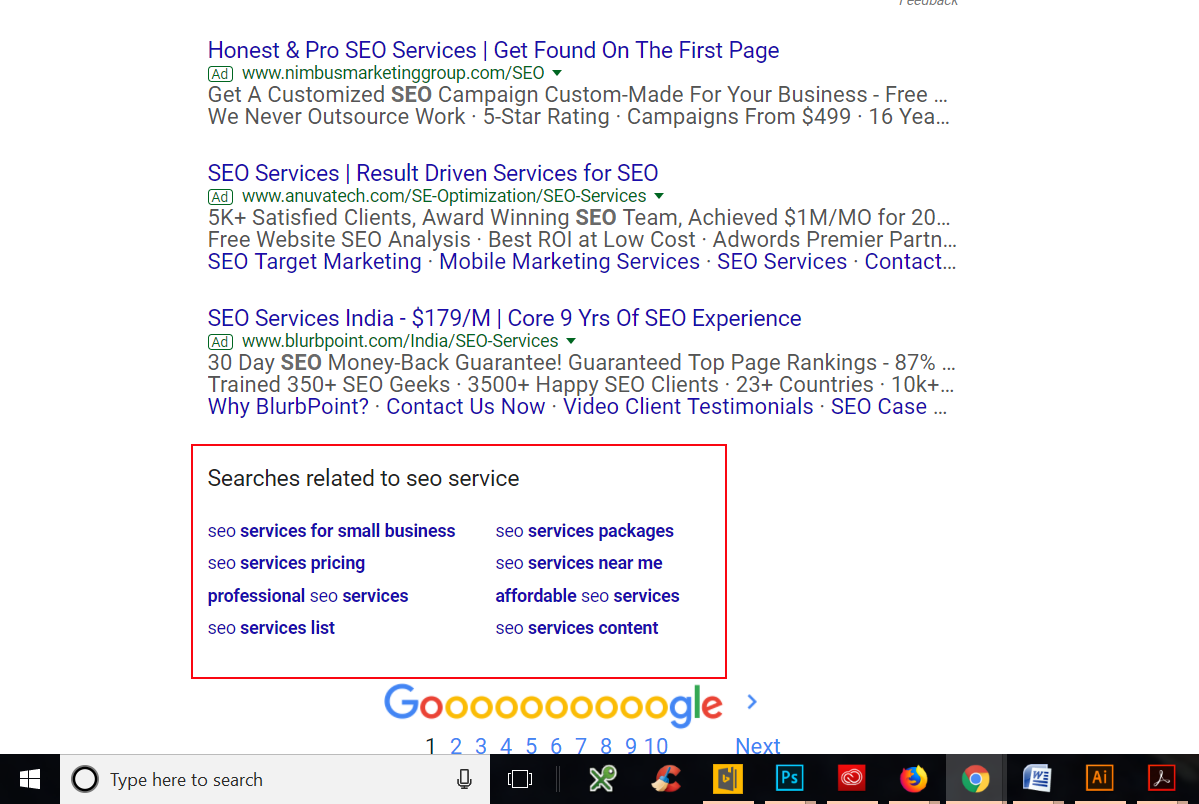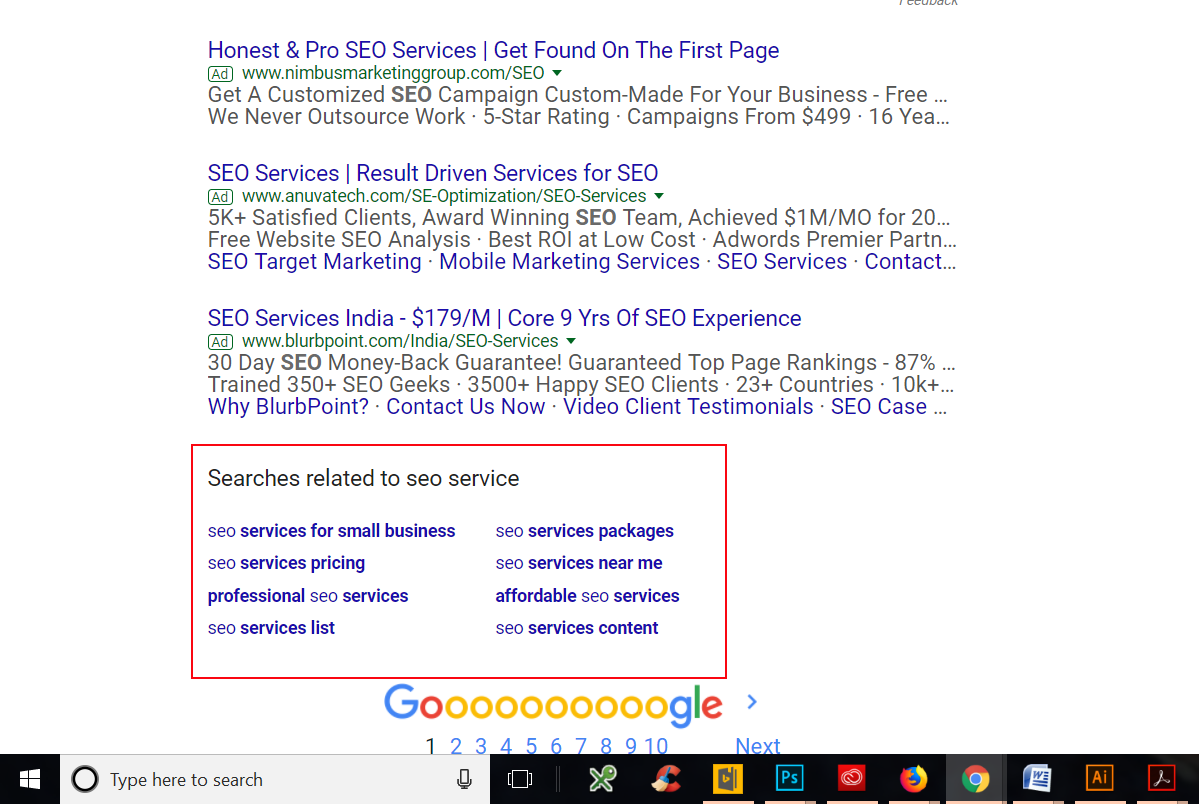 The first 3 items are the most important to search engines in terms of indexing the page properly. Usually search engines grab these 3 pieces to make a snippet to list on the search result page, this is what it looks like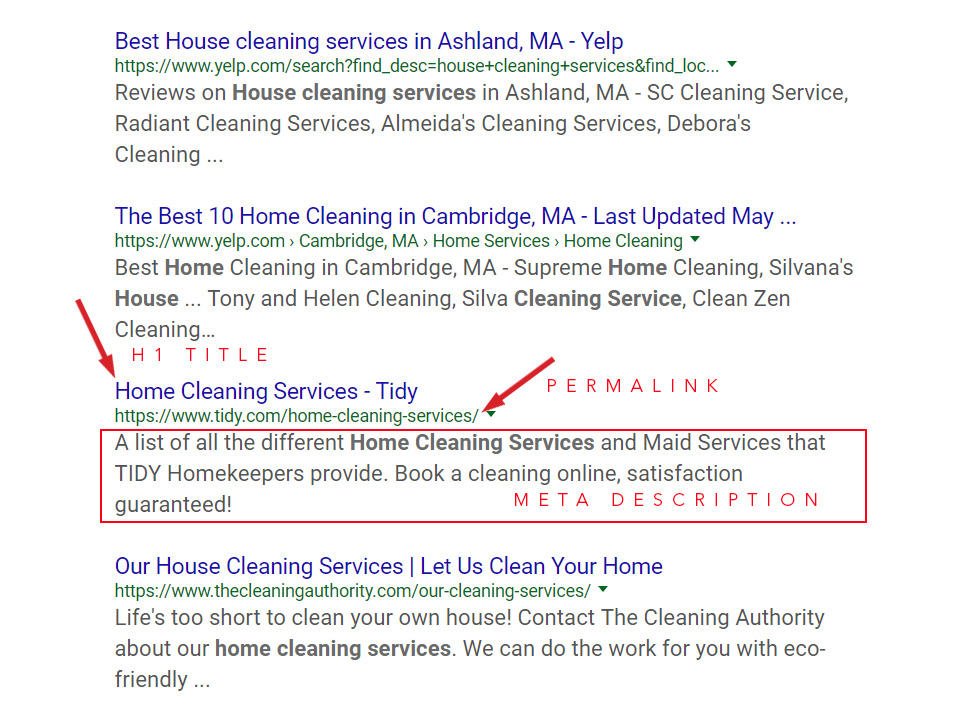 Now let's apply these 12 points to a web page:
There are so many things you can do to improve your website SEO, but I am sure if you do these 12 things on each single page, you will see better search results over time.
Embed the keyword in the title, which is the page H1. Search engines pay more attention to H1.
Add modifiers to the title to make a long tail keyword attractive and specific.
Summarize the content in the first 155 characters. Drop the keyword as close the beginning or top of the sentence or paragraph as possible.
Make sure the keyword is in the permalink too, and keep the page link shorter.
Use H tags properly. The best practice is to follow the order from H1 to H6, and to reserve the H1 tag for the title.
Use hyper-links. Link with credible outside sources such as Wikipedia to make your content authoritative.
Dazzle with multimedia to reduce the bounce rate. (video, audio, image, etc)
Post long content, longer is better. 500 -1500 words is a good range.
Insert social share buttons and allow people to share and participate the conversation.
Slash the bounce rate. Add call-for-action, related content, and improve the appearance are the simple way to keep people on your website.
Sprinkle keywords in the content, but avoid repeating too much. Try to use "Searches related to" keywords (See below screenshot 1).
Pay attention to loading speed. Slow website will be penalized by search engines. Consider using Google AMP (Accelerated Mobile Pages)
Subscribe to Our Newsletter, Download a beautiful one page cheat sheet NOW.