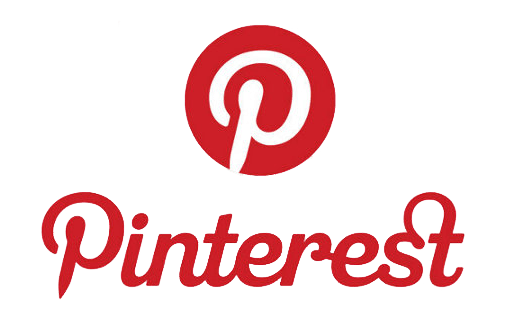 Pinterest is a relatively young social media platform, a visual social network, that is growing very fast. A visual social network's primary medium is, you guessed it, visual, as in images or infographics. There are many fields of interest in which images convey information more effectively, or more rapidly, than text-based media – a picture is often worth a thousand words. Pinterest is a social platform that allows users to leverage that visual power by sharing, collating, organizing, collecting and commenting upon shared images, and to build communities based on those shared interests.
Some businesses and disciplines are inherently more visual than others. Infographics, charts and graphs can be created for any subject matter, and all are in fact graphics and thus visual. People find information on the internet in different ways, so it is important to match your search optimization and marketing efforts to the internet habits of your target audiences. The statistics of this increase are a little fuzzy and often come from self-serving sources such as Pinterest itself. Still an examination of the average website or web page should convince you of the relative importance of visual content. Here is one hard fact, 3 billion images are added to the internet every day.
Will Visual Marketing Help My Business?
Almost any business can produce visual materials of interest to their customers. Infographics are excellent marketing tools. Charts, graphs and plots are visual distillations of data that give quick insight into complex data. And of course good photographs are essential to marketing and advertising campaigns, and can enliven otherwise dull websites or product catalogs.
Our Rules for Successful Social Media Marketing
Focus on one or two platforms, learn them well, and post regularly. Many businesses spread themselves too thin on social platforms and so master none of them. You can learn the ins and outs of any well designed platform in a few hours.
Master the SEO tools of the social platforms you use. Pinterest is great for SEO because you can, and should, link each Pin (read image) back to a relevant page on your website. They are nofollow links so the SEO juice is strictly referral traffic. You need a good keyword strategy to label your Pins for maximum effectiveness.
Follow the metrics to calculate your successes. It is important to figure out what parts of your strategy work, and which don't. Pinterest has internal analytics tools, and you can complement these with Google Analytics.
Set up a business account on your social platform. Optimize your business information within the account. Remember that a consistent NAP (Name – Address – Phone) is essential for local SEO. Use the identical NAP across all your web properties and advertising.
Jump in, and post regularly. Pinterest Pins have a longer half-life than Facebook posts, so the post schedule needn't be that frequent.
Advertise to amplify your efforts. There is always a time – money tradeoff in a business social marketing strategy. Invest your time in social marketing for free, or, invest in advertising to jump start or amplify your efforts. You always want to follow the metrics closely to see if your investment is paying dividends.
Why Pinterest?
Reach – 250 million active users per month and growing.
Visual – this is the best way to reach large segments of the market. Some types of businesses are more easily marketed visually. Think of the decorative arts, handicrafts, or architecture. The ubiquity of smartphones also means visual marketing is more important.
Links – Pinterest Pins are designed to be linked back to web pages. Read traffic generation, leads and sales.
Pinterest is not follower driven. Thus, the most time consuming aspect of social media marketing, developing and cultivating a following, are less important to successful marketing in Pinterest. However, it is a social platform and you can employ a more social strategy if it is appropriate to your business type or audience.
First, what is Pinterest?
Pinterest is a web and mobile application company that operates a software system designed to discover information on the internet, mainly using images and, on a smaller scale, GIFs and videos. The site was founded in 2009. Pinterest has reached 250 million monthly active users as of October 2018. Pinterest data indicates 90% of users make purchasing decisions using the app.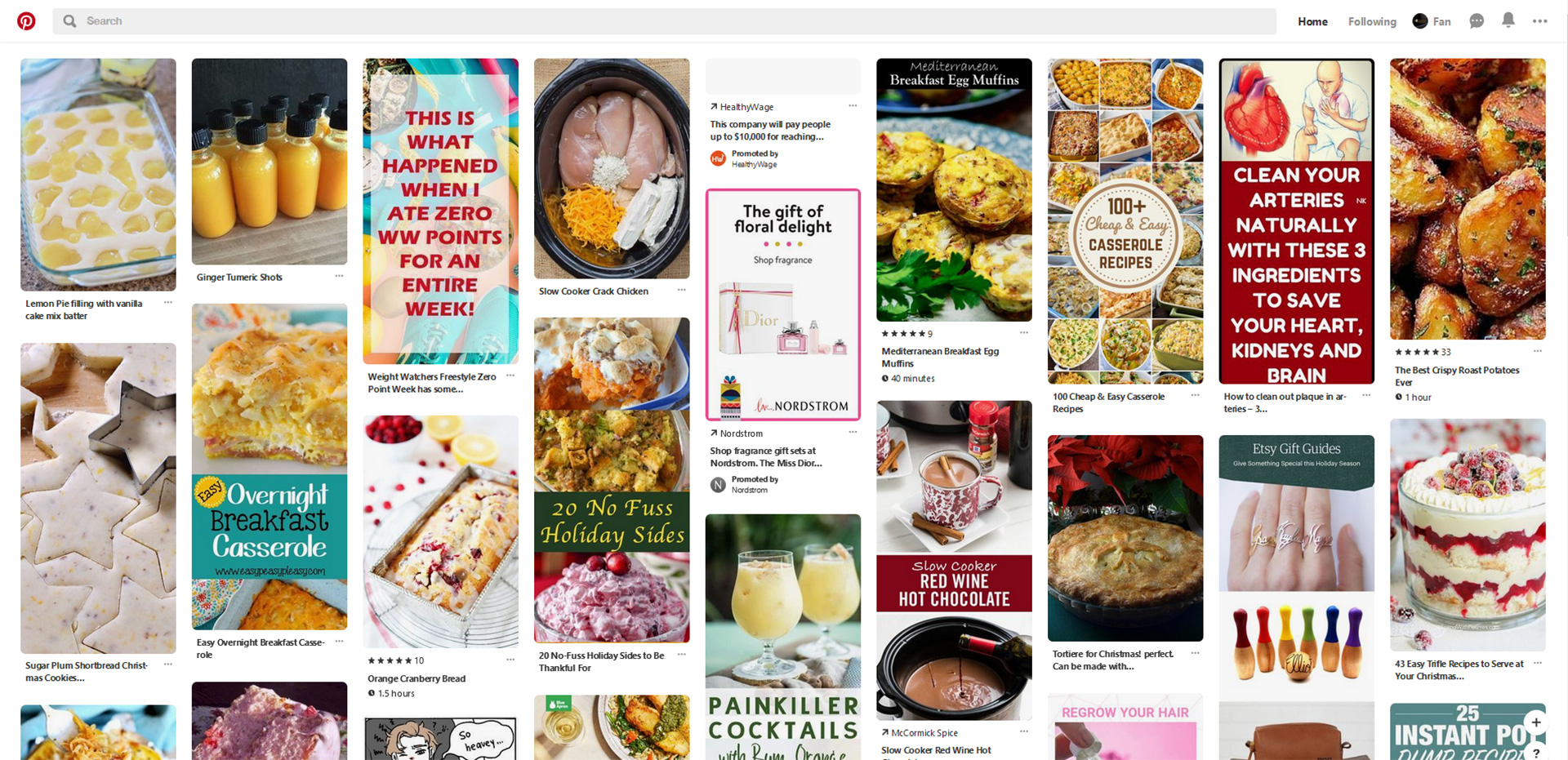 Rather than as an image-based social network, Pinterest is a "catalogue of ideas" that inspires users to take actions. This is the CEO of Pinterest Ben how he views Pinterest.
What does Pinterest do for your business?
In short, Pinterest will generate traffic to your website, and potentially generate sales. If your business is not an image driven type of business, it is OK, you can use infographics  and share on Pinterest to bring traffic to your website.
Social media platforms are marketing tools to promote your business, and inform your customers. But Pinterest is more than just a social media platform, Pinterest is a search engine. Just as Google is a search engine to search all content on the internet; youtube is a search engine to search video content hosted on youtube; Pinterest is a search engine to search mainly image content hosted on Pinterest. On Pinterest, each image is a Pin, it can be linked with a unique web page and bring traffic to your website. This means you can design the targeted content to present your business information right before your potential customers.
How to use Pinterest to benefit your business?
Either you have an image driven portfolio type of website or an informational website. Creating high quality Pins is the key of Pinterest marketing. The Pin can be an authentic image, a beautiful infographic, creative video content or a GIF animation.
In general the half-life of a Pinterest Pin is 3.5 months, which is much longer than facebook posts. This means the Pin continues to get impressions and clicks over a long period of time. The difference with other social media sites is that on Pinterest you don't need a large number of followers in order to make it work. The quality of the Pin is more important than anything else. If your Pin gets more likes or more shares, Pinterest will show it more often. So instead of spending time to engage with audiences, leave comments, you can spend more time on making quality Pins, which is the thing you like to do.
If you are first time Pinterest user, we listed some tips to get you up to speed.
1) Optimize your account information, your business name, logo and description. SEO method is same on all platform, how do you optimize your website, then do the same on Pinterest.
2) Evergreen content, content that is always relevant, is better. It never expires. If you have a popular Pin, people like it, it will keep getting the impressions and clicks over the time.
3) Each Pin can be linked to a web page. You don't want to link all your Pins to the home page. Link the Pin to its related web page.
4) Optimize the Pin. Give each Pin a proper name, description and link. Make sure the keyword (search term) is in the name and description. If you don't know what is the keyword, or how to name the Pin, you can use the search function on Pinterest. When you start to type the word in the search bar, Pinterest starts to show you a list of search terms in the drop down; you can use any of the suggestions, and see if your Pin is in the same category of other Pins. If you learned how to SEO a web page, the same method can be applied here.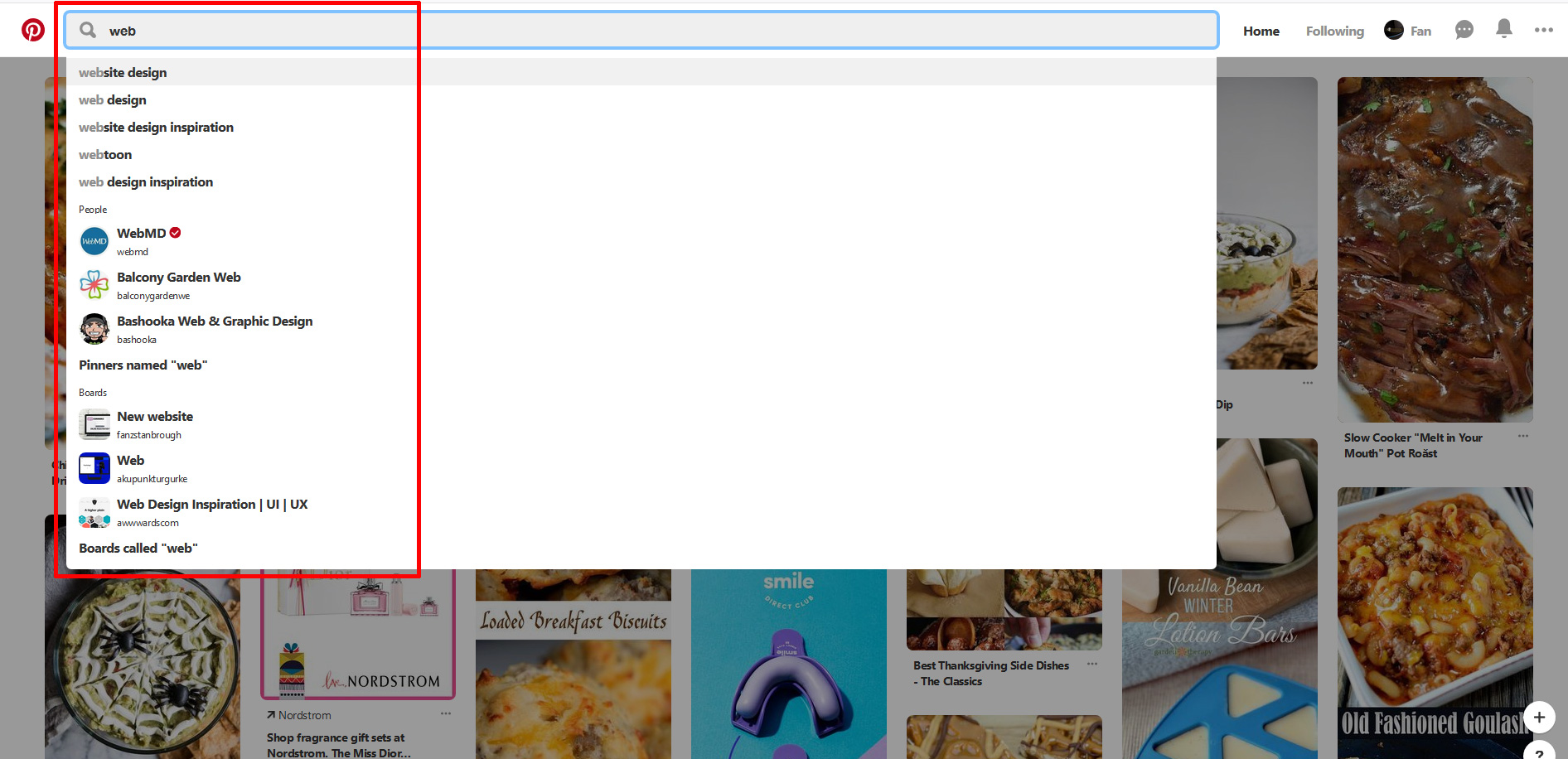 5) Pinterest offers analytics on all accounts. Read the analytics to find out which are your popular Pins, and which Pins get fewer clicks.
6) Use boards to group your Pins. On Pinterest, a Board is a collection of Pins. You can treat it as categories or topics. If you decide to use boards, you also need to optimize the board, which translates to: properly name the board, describe the board, and if necessary use a section to sub-categorize the Pins.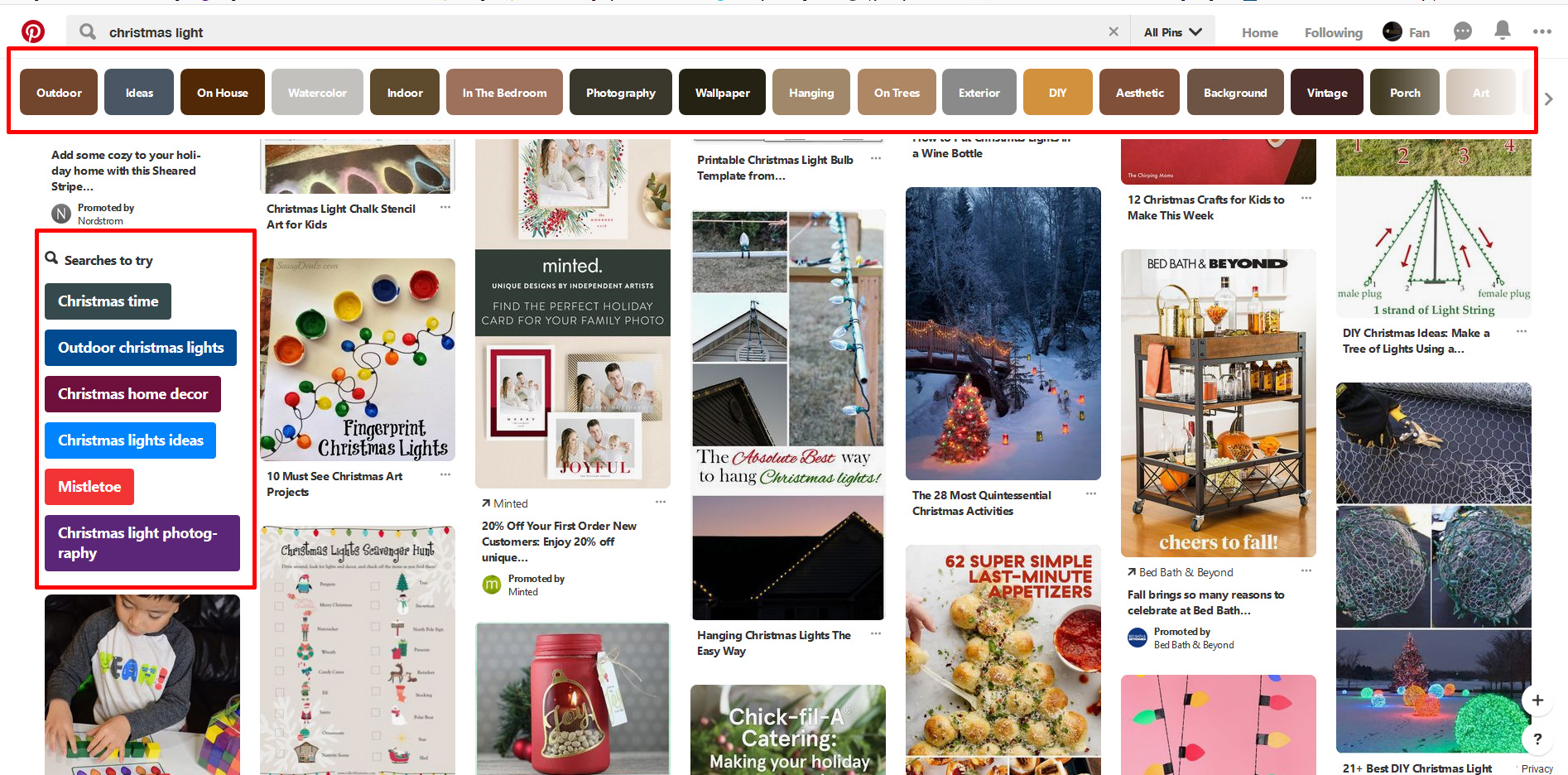 7) Enable Rich Pins to show important details right on the Pin. Rich Pins provide more context about an idea because they show extra information directly on a Pin. There are four types of Rich Pins: app, product, recipe and article. Setting up Rich Pins is a two-step process. If you have a WordPress website and installed Yoast SEO plugin, click here for instructions. Or install a plugin called Pinterest Plugins for WordPress
8) Pin your own pins to popular boards or pins of other users to borrow traffic (this is sort of a picture or Pin comment). Under each Pin, you will see a button called "Add photo" to which you can upload your own related pins, which borrows followers from other boards.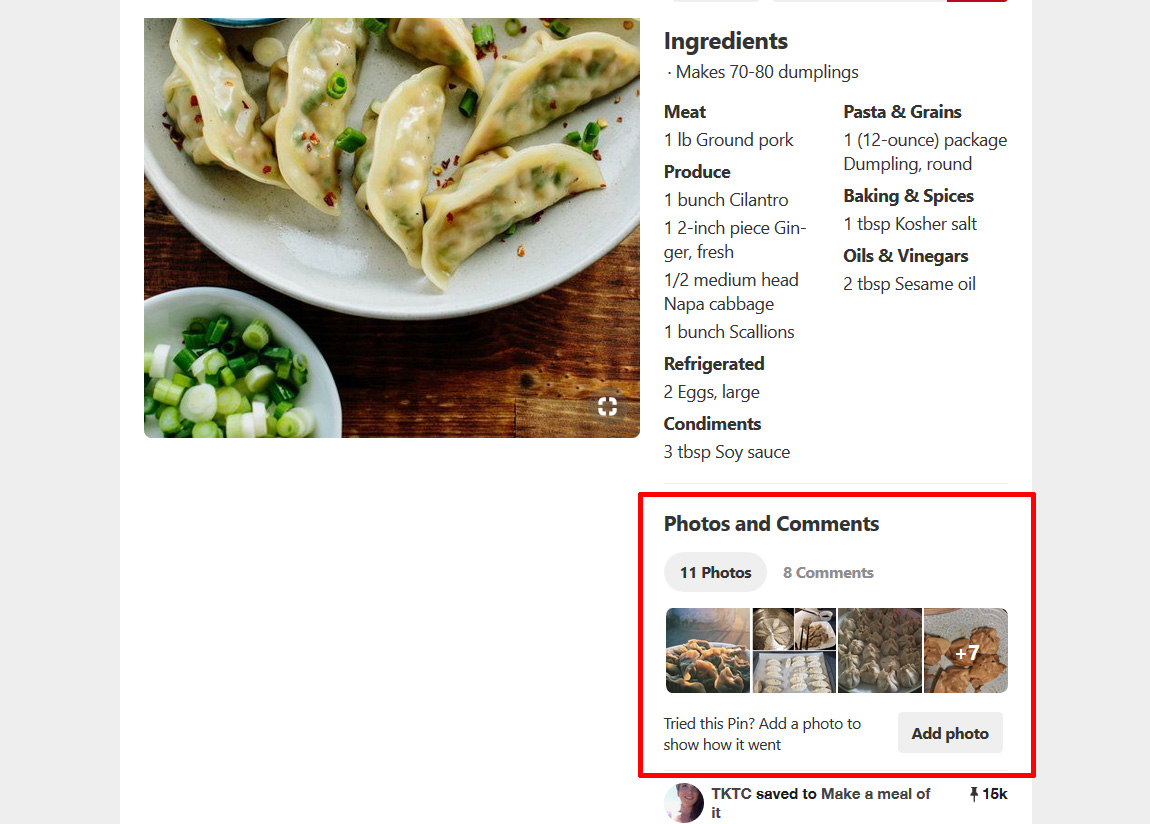 9) On Pinterest, a Pin which is a visually appealing image is everything. Now let's see how to make a good Pin. Long vertical Pins with bold text gets more clicks than horizontal Pins, no text Pins or Pins with small text overlays. So you do need to spend some time on making beautiful and compelling Pins. If you are a graphic designer, then I guess you don't need help from me. For any people no professional design background, canva.com and designcap.com are the great free web applications to make beautiful graphics quickly and easily. There are lots of free templates, even templates just for Pinterest, you just need to plug in your own content, then upload it to your Pinterest account. If you need professional pictures, pexels.com is a free source for your consideration.
10) Text on the Pin also is very big part of your Pin. Two Types of Pin get more clicks, how-to and bullets. When you compose the text on the Pin, keep in mind, you want to give enough information also create curiosity. If you have all information on the Pin, then you may see people like or save your Pin a lot, but not many clicks; but you want people to click on it and go to your website, so now you know, curiosity is the secret. You can create two Pins for the same content, one is designed for repinning or saving; one is designed to generate clicks.
11) Add a Save or Pin button to your website to make it easy for people to add content from your website.
12) Pinterest also offers paid advertising to feature your pins. The tips above were about optimizing the free features of Pinterest. Remember people on Pinterest who browse pins are ready to make purchases. You just need to show them what you have. Paying for featured Pins is one way to jump start your marketing efforts on Pinterest.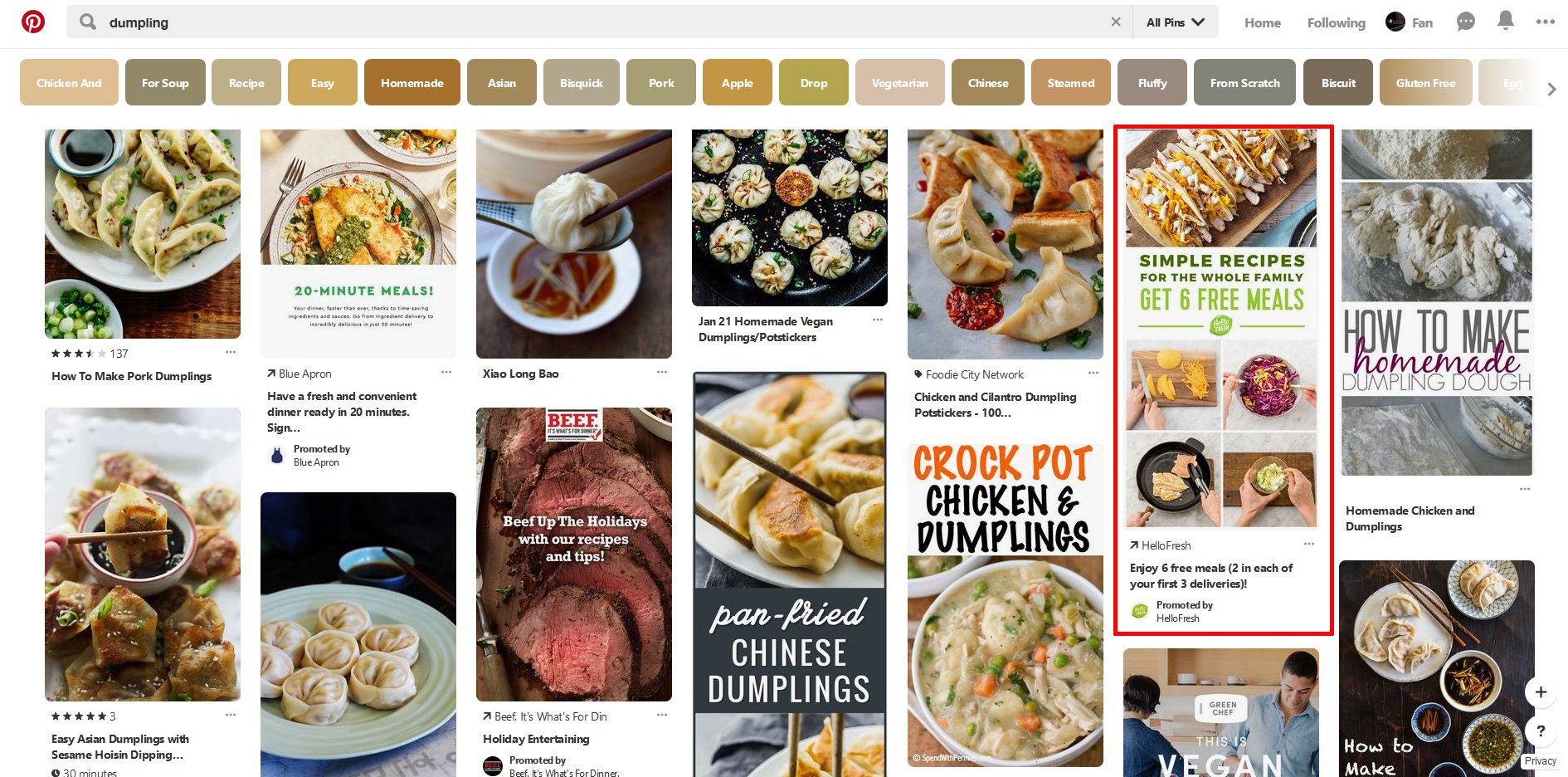 Tell us what you think about Pinterest marketing. Do you want to learn more about social media marketing? We are happy to answer your questions.