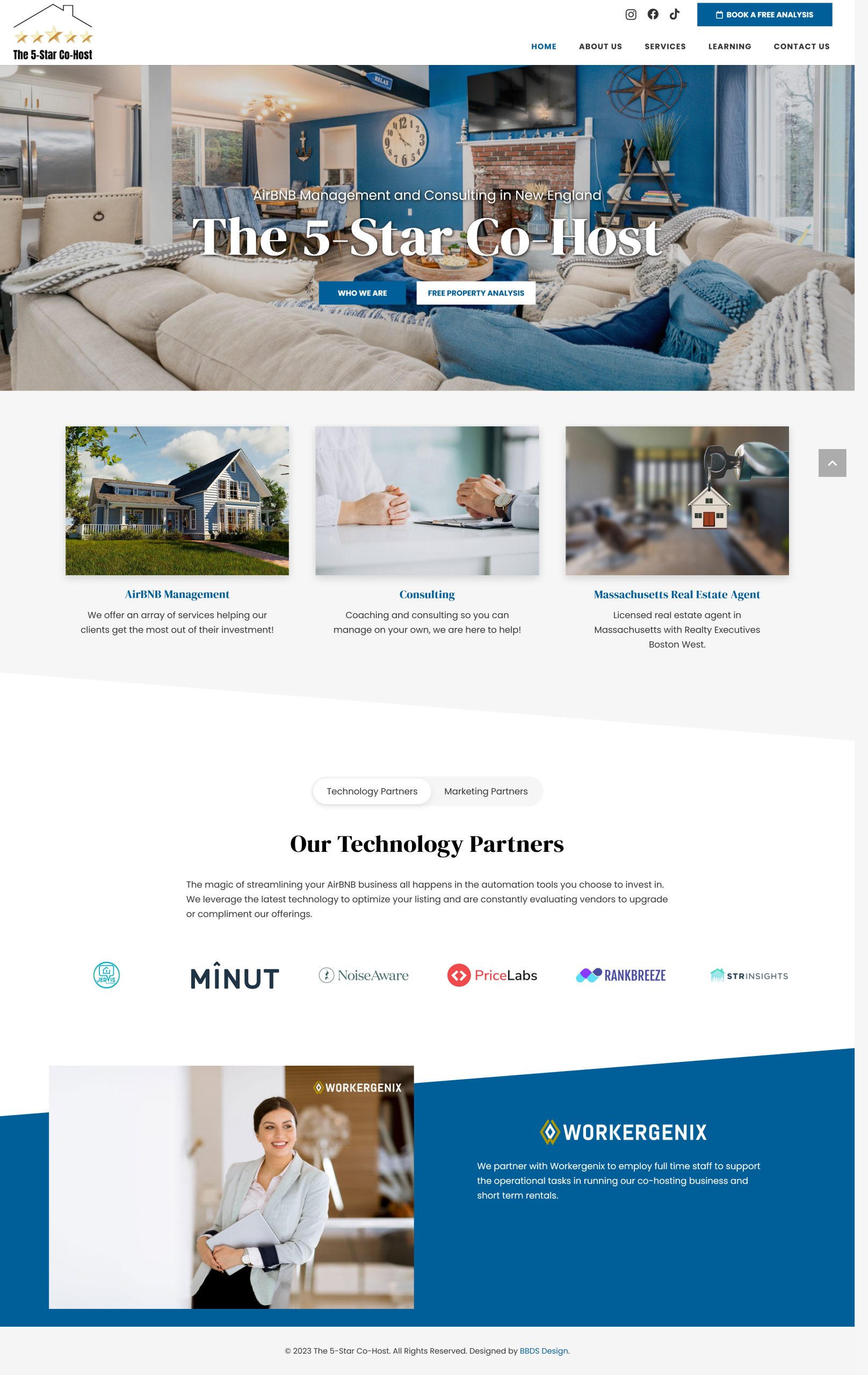 Project Detail
Client: The 5-Star Co-Host
Features: Event Website, Podcast Integration, YouTube integration
Project URL: 5strcohost.com
The 5-Star Co-Host is a website doing AirBNB Management and Consulting. Our clients are a very successful husband and wife entrepreneurial team. He and his wife have fully leveraged the power of social media platforms, running a business without a website. Eventually they realized in order to build a brand, they need a website as a core marketing tool. We designed a clean and welcoming website which included all the work they have done in the past. We integrated their YouTube videos and podcasts on the website. The website also captures leads via an online form. My client is very excited about the new website and its contribution to the continuing growth of their business.
Social media platforms are always changing. If all of your efforts are focused on these platforms, you have to be ready change with them. In contrast, with a website you have full control. Once you have a website, you will realize it is a crucial marketing and branding tool.
Do you have a website? Is your website working for you? Contact us, we can help you!