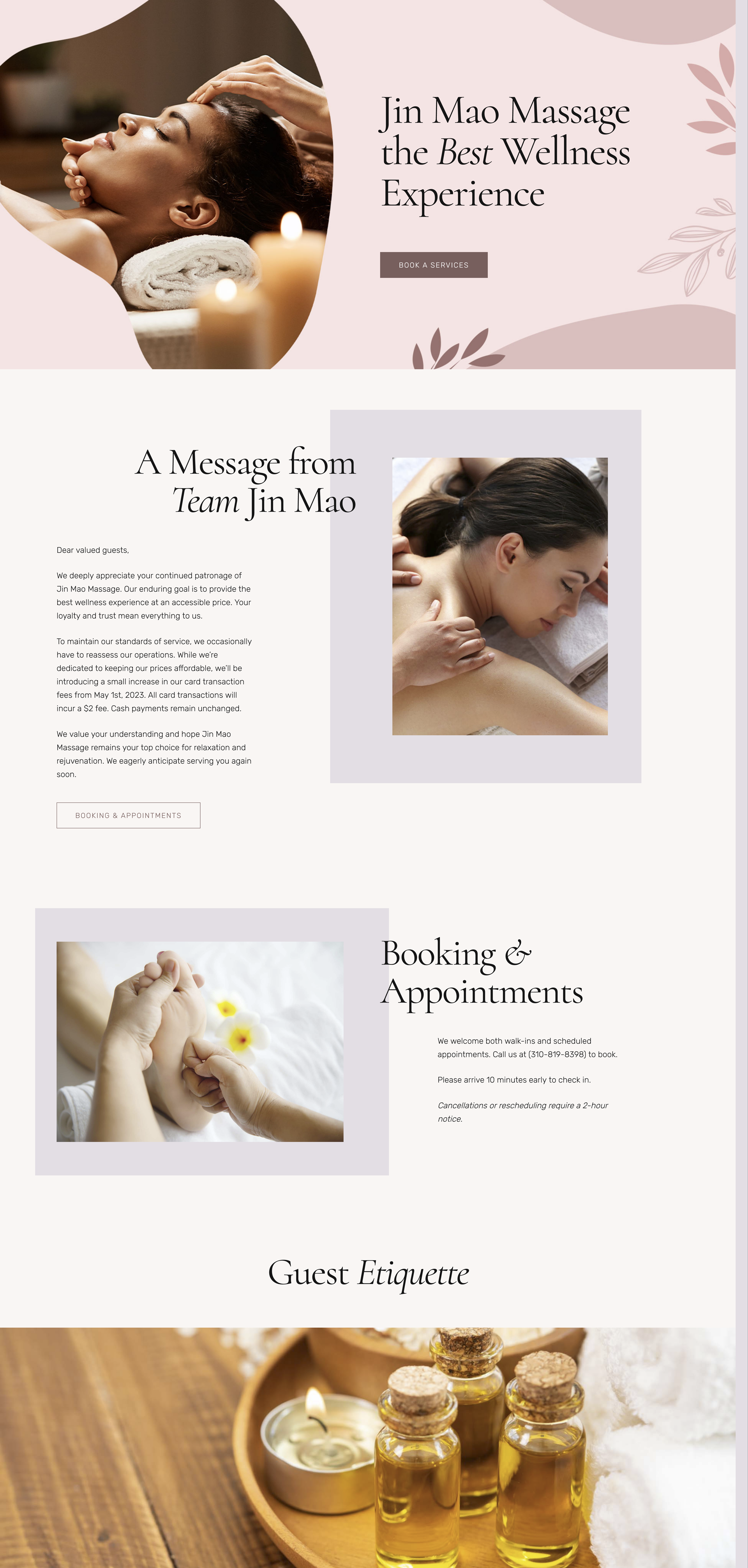 Project Detail
Our client Jin Mao Massage: Traditional Chinese Massage Therapy in California. Given our tight timeline of just two days and a limited budget, we embarked on creating a concise yet comprehensive one-page WordPress website for Jin Mao Massage. Understanding the essence of the massage industry, we meticulously curated SEO-rich content that encapsulates all pivotal aspects, from our array of services and pricing structure to the storied history of our business.
Recognizing that the majority of traffic for service-oriented businesses originates from mobile devices, we have optimized the website for mobile use, ensuring a seamless and user-friendly experience for their patrons. Every piece of information, from booking procedures to contact methods, has been designed with users in mind, guaranteeing an intuitive and enriching journey through the digital space.
If you need help with your website, please contact us.