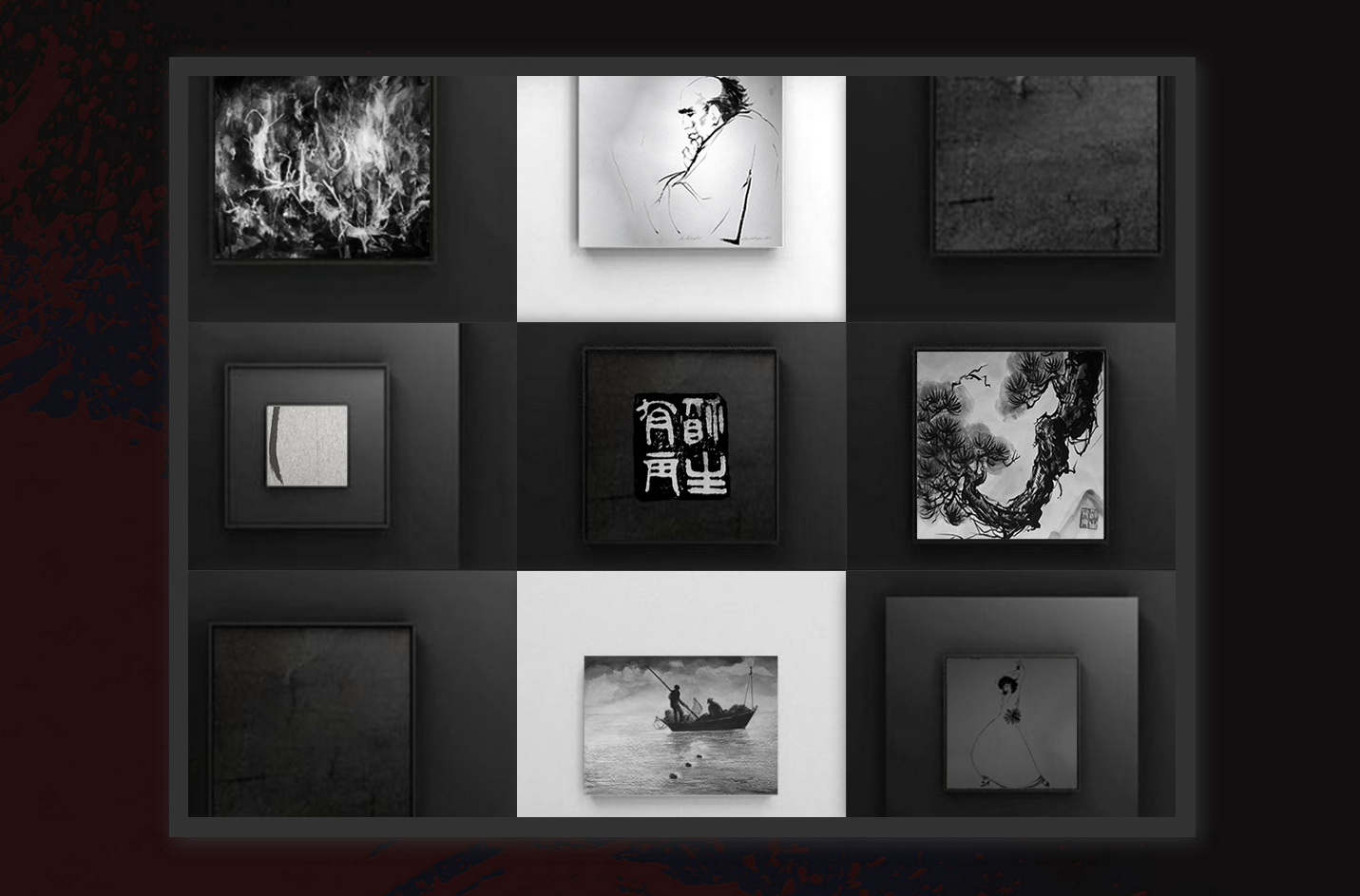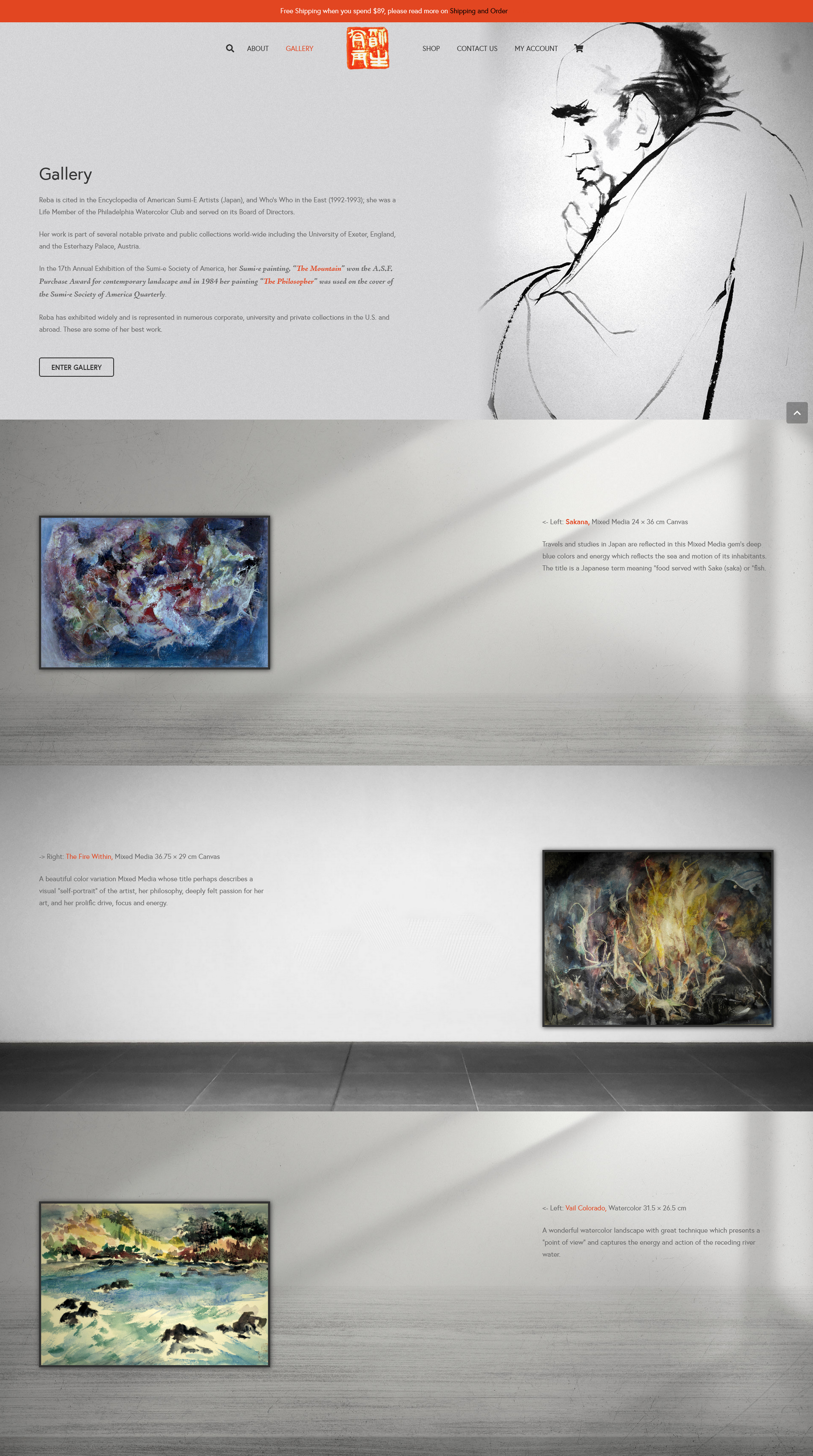 Project Detail
Client: Reba Dickerson-Hill Art
Features: Portfolio website, Gallery website, eCommerce website, Printful integration, Responsive
Category: WordPress
Project URL: rebadickersonhill.com
When I was teaching WordPress class in Keefe at Night in Framingham, MA, I got to know my student Harold. His mother was a well-known Sumi-e artist. Her beautiful work include Sumi-e, watercolors, oil paintings, pencil and acrylic paintings, I was amazed by her unique artistic vision and attention to detail. Harold asked me to develop a website to feature his mother's work.   I was honored to be entrusted with the responsibility to bring his mom's artistic work to life in a website.
I spent lots of time to look through all of Reba's work. Most of her paintings are Asian style watercolors, and Sumi-e. So I decided to use Japanese elements in the website design. The Japanese clean design style complements the paintings, helping to keep the art works front and center.
We also integrated Printful with the Woocommerce WordPress system, to allow customers to print on demand. The integration is so smooth, customers will be satisfied with the user experience.
This is a great example of how a well-done ecommerce website helps artists to sell their own artwork.
#artistwebsite #asianstylewebsite #printful #printondemand #cheaphosting #fasthosting #VPShosting #wordpresshosting #Fastwebsite #WebHosting #WordPresshosting #ADA #ADACompliant #sslcertificate #bbdsdesign #smallbusinesswebsite #Membership #WooCommerce #ecommercemembership #wordpress #WordPresseCommerceHosting #WordPresshosting #cheaphosting #fasthosting #VPShosting #bbdsdesign #websitedesign #wordpress #graphicdesign #seo #marketing #socialmediamarketing #websitehosting #mobilewebsite #googleindex #websitespeed #websitehacking