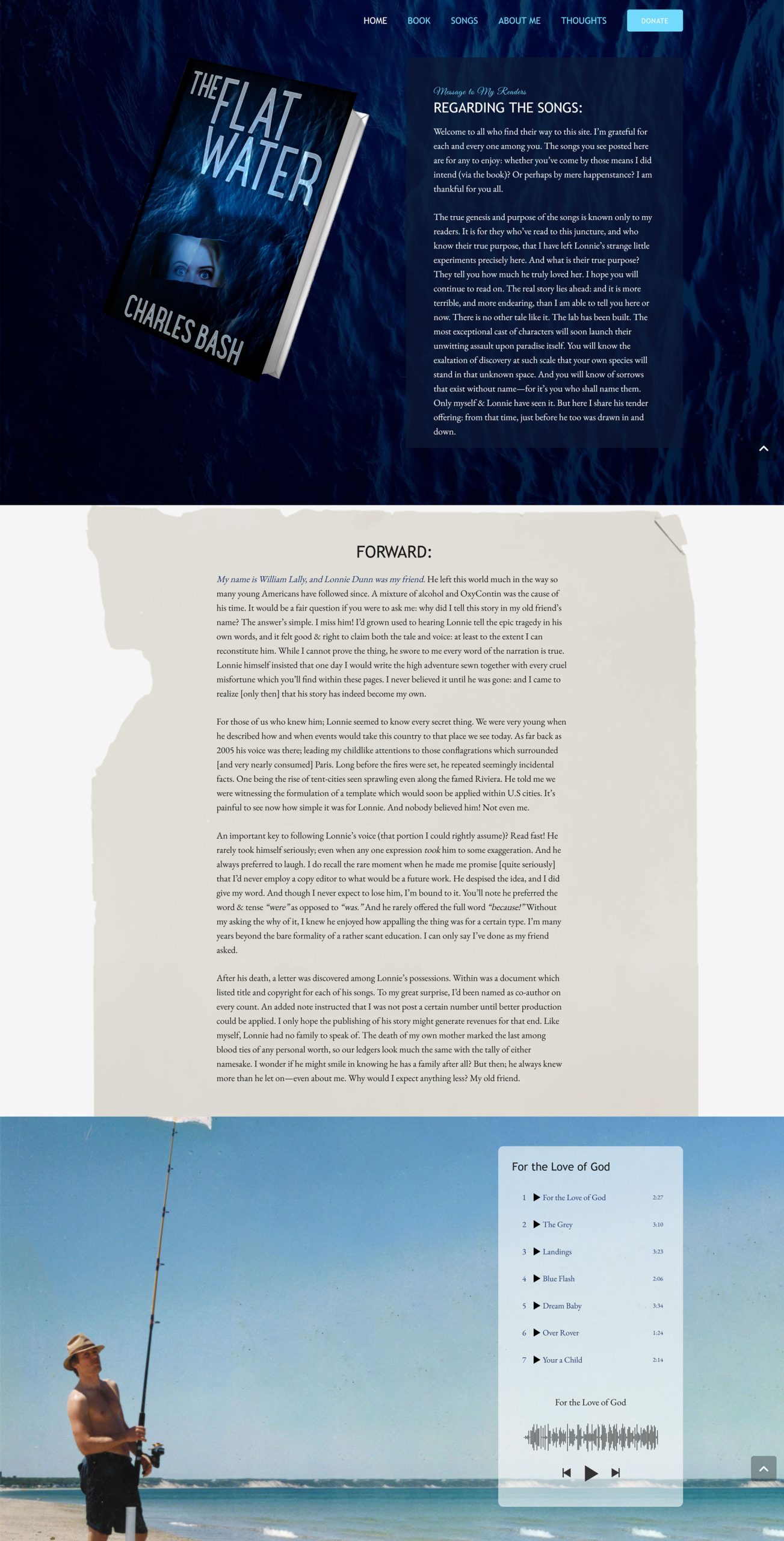 Project Detail
Client: William Lally
Features: Author's Website, Responsive, music playlist and PDF view
Category: WordPress
Project URL: lonnielives.com
When William searched and found us, he told us he would like to set up a website to promote his new book, and his music. He was hoping to get this done with a low budget. After reading all the information we received, we designed a one page WordPress website. The website includes:
Author biography
Book information
Author's interests – music
Contact information
Blog
Social media
These are the common elements for an author's website. We launched the website quickly within the agreed budget. Do you need a website to promote your work? We are here to help.