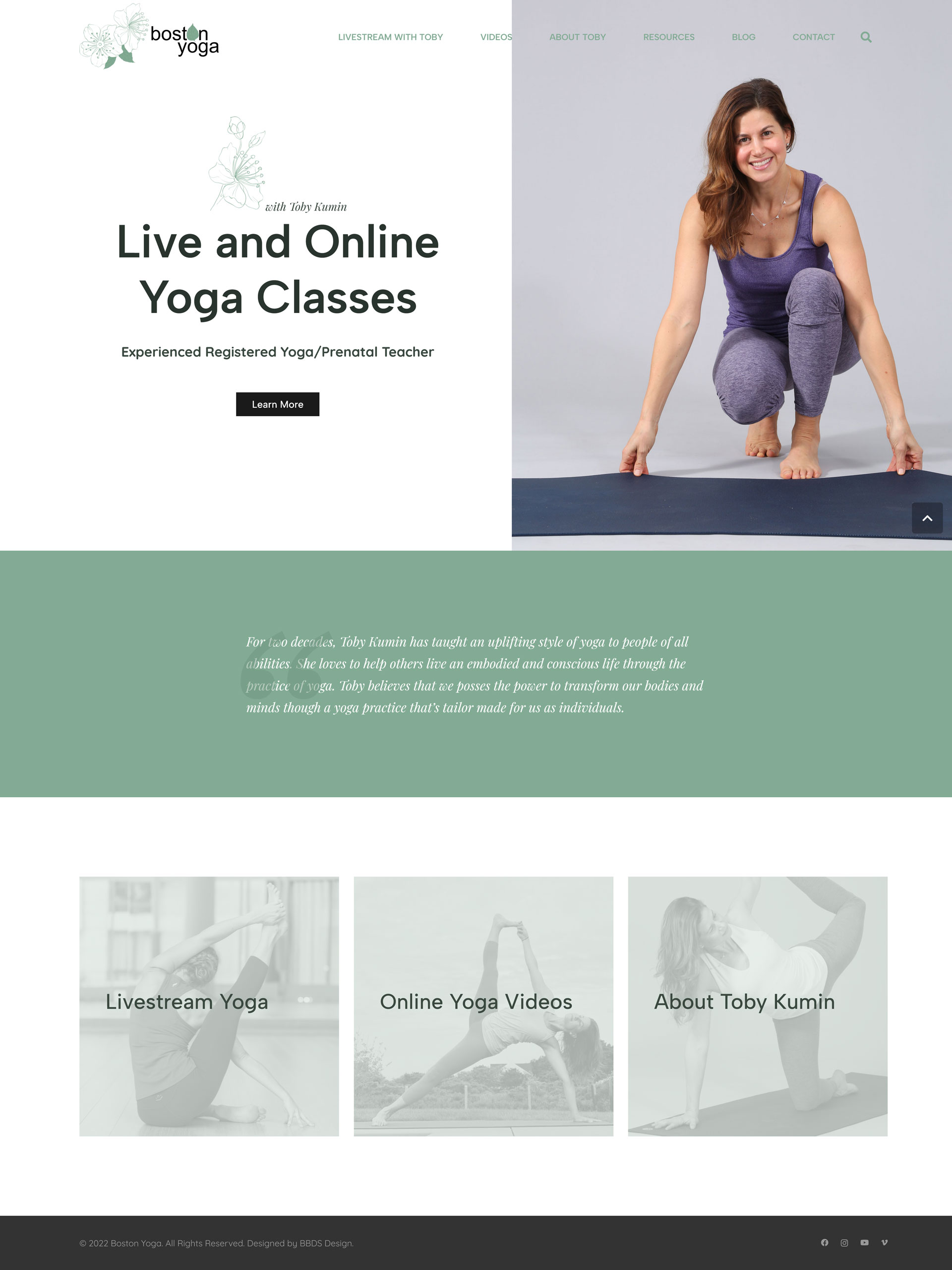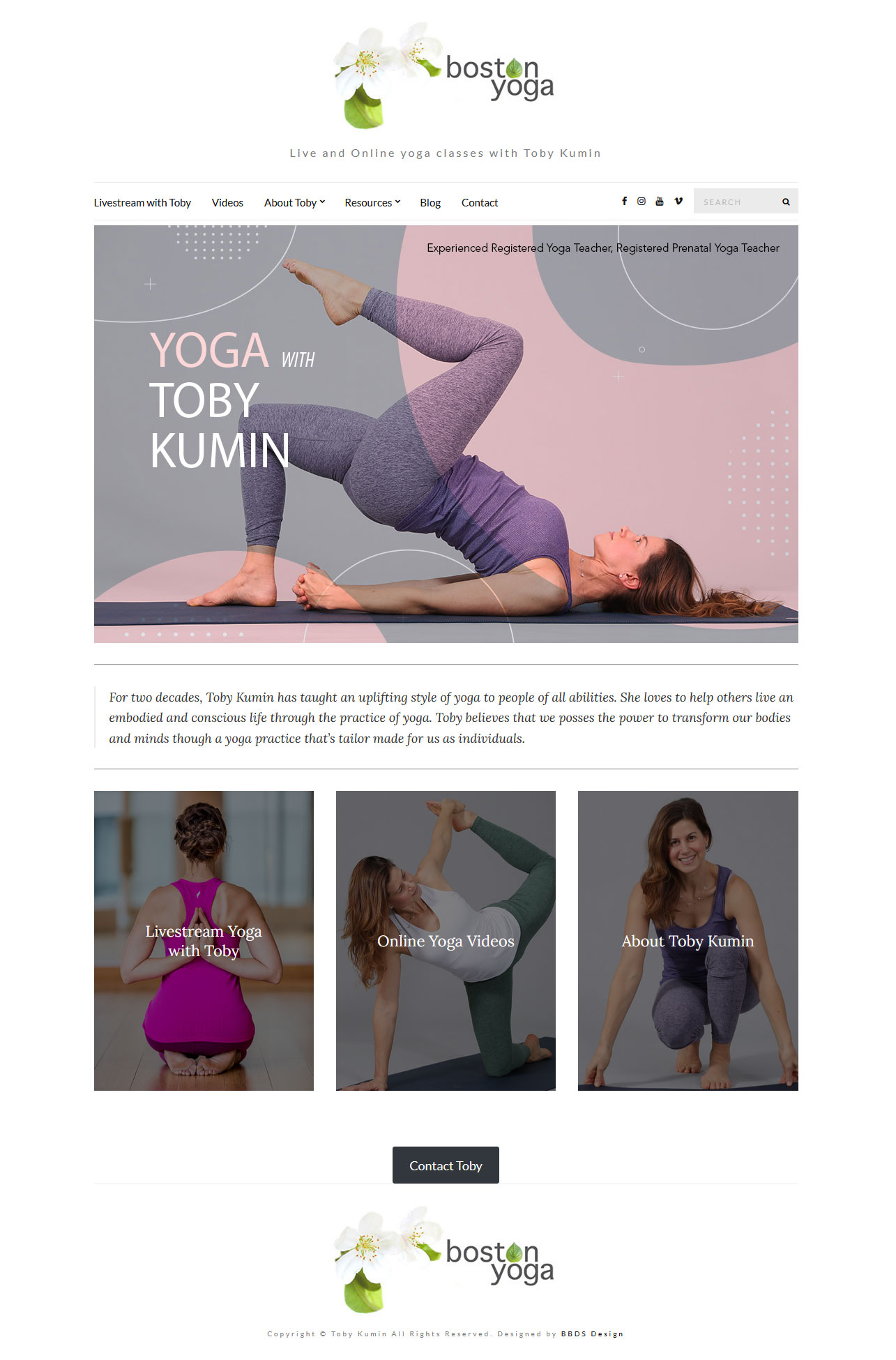 Project Detail
Client: bostonyoga.com
Features: WordPress, Responsive, Personal website.
Category: WordPress
Project URL: bostonyoga.com
Our client Toby from Boston Yoga worked with us right in the beginning of the pandemic, and smoothly transferred her business online in the past  2 years after we redesigned her website. And recently she came to us to ask to refresh the website — this is the third website we have designed for Toby. Toby is growing her business by investing in her website, and we are happy we can help her do so economically.
Since we already maintain Toby's website on a regular bases, for this project, we kept very low budget to redesign the logo, color scheme, layout and each page. Meanwhile, we brought all software to current up-to-date. At the end, Boston Yoga is happy to have a brand new website with a really low cost.
The pandemic has been tough for business. Lots of businesses have had to move from an offline business model to an online one. Even businesses that depend on face-to-face client interactions have needed to change. Our long term client Toby, a yoga instructor, had a really busy schedule of face-to-face client sessions before the pandemic. After the closure of all gyms and fitness studios last March Toby talked to us about strategies to keep Toby's clients. We quickly redesigned the website, and embedded all of Toby's video tutorials on the website. The fresh new look and rich content made Tody's website a hot spot for her clients, the place people came to to learn and share ideas.
Much business is done online already and it looks like more and more businesses will move more operations online. It can be a cost efficient way of doing business. If you have not already done so, we can help you move your business online. It is less expensive than you think.