As a web marketing company with over 10 years of experience, we think Google My Business is the best free tool for small businesses to quickly establish their online presence and local SEO ranking. Small business owners may find it hard to compete with the big players, but with the help of Google My Business you can do very well locally. It is easy to set up and manage, and can help businesses to reach more customers.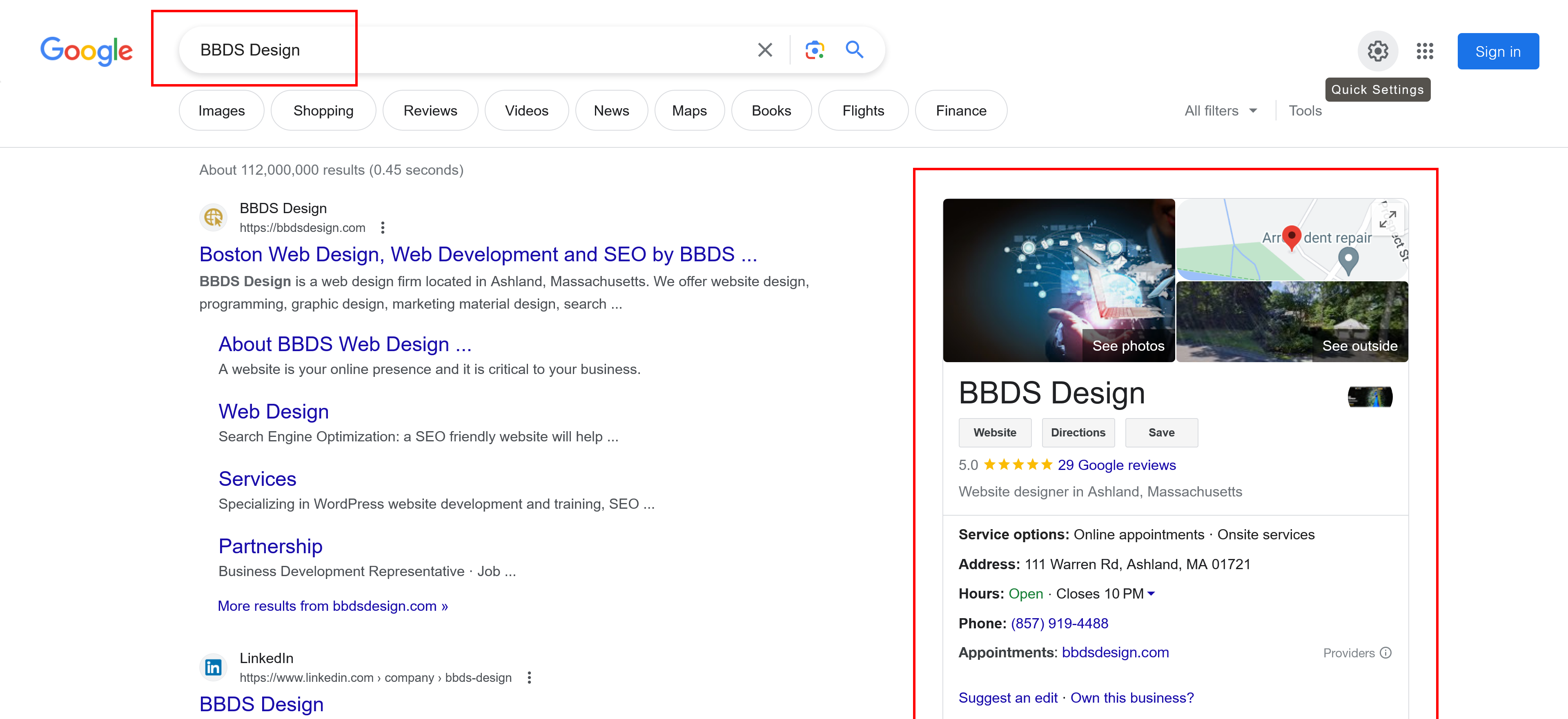 By optimizing their Google My Business listing, small businesses can appear higher in local search results
In today's digital age, it is more important than ever for small businesses to have a strong online presence. Google My Business can help small businesses to do just that. By creating a Google My Business listing, small businesses can provide potential customers with information about their business, such as their hours of operation, address, phone number, website, and photos. They can also respond to reviews, post updates, and more. Eventually GMB can generate leads and sales for your business.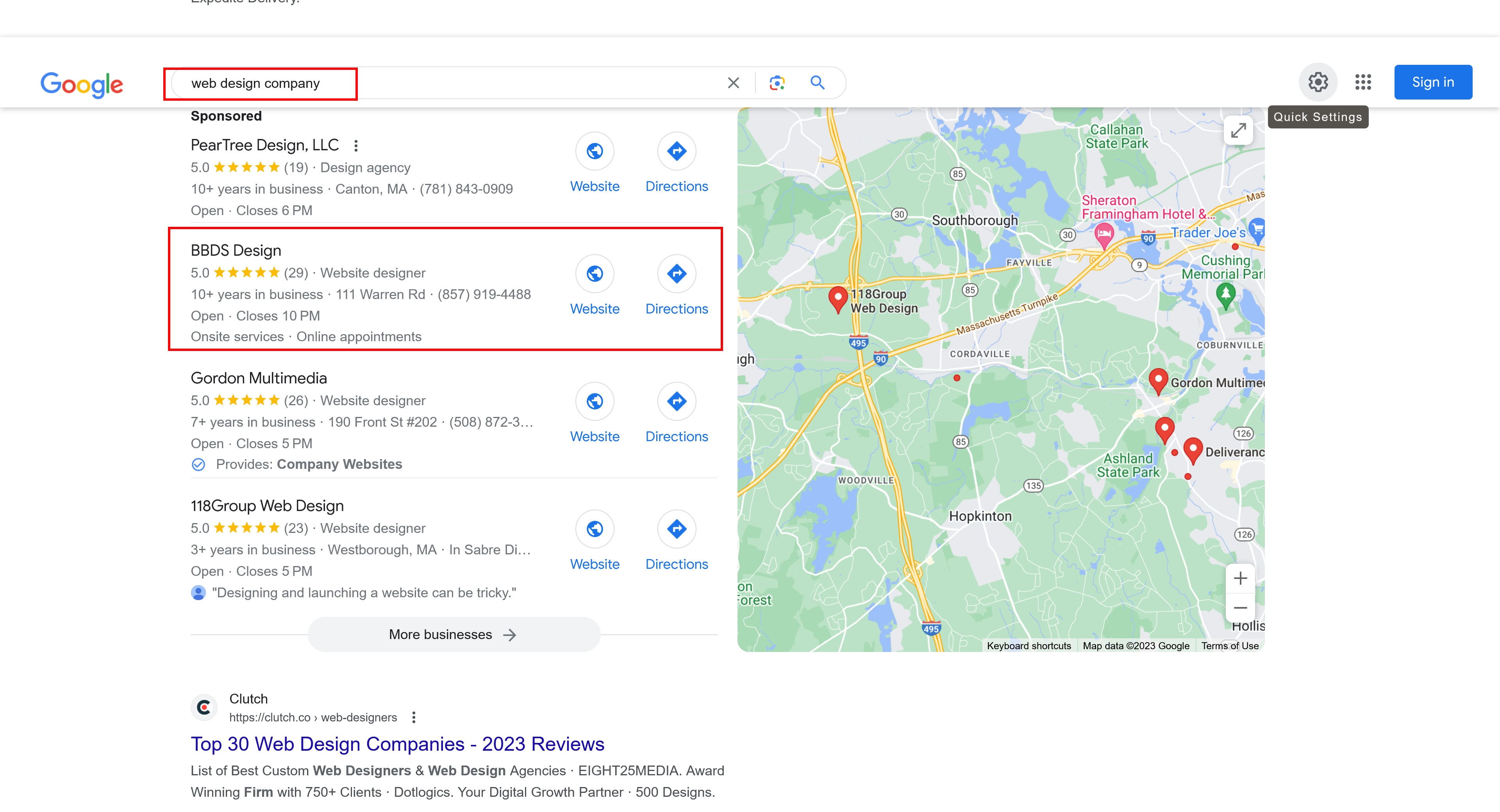 Here are some additional tips for small businesses using Google My Business
If you are a small business owner, I encourage you to set up a Google My Business listing.
Complete your profile as much as possible. The more information you provide, the easier it will be for potential customers to find you.
Add photos of your business. Photos can help to make your business more visually appealing and can also help to improve your local search ranking.
Respond to reviews. Reviews are a great way to show potential customers that you care about their feedback.
Post updates. Posts are a great way to share news and information about your business with potential customers.
Promote your Google My Business listing. Share your Google My Business listing on social media and other channels.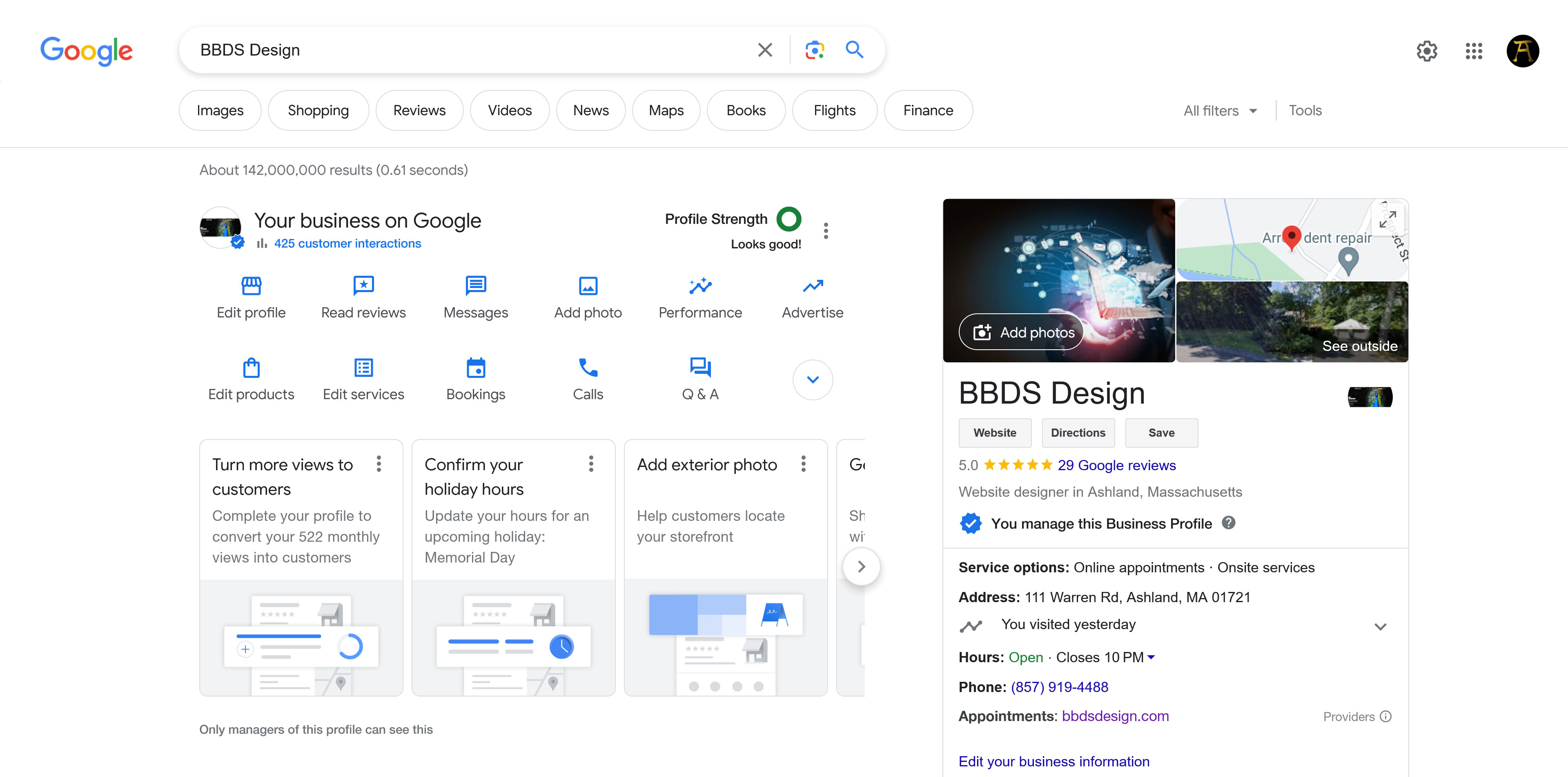 To get started with Google My Business, visit the Google My Business website (https://www.google.com/business/) and create a free account. Once they have created an account, they can add information about their business and start managing their online presence.
Are Google My Business Posts Important?
Yes, Google My Business (GMB) posts are important for several reasons. GMB is a free tool provided by Google that allows businesses to manage their online presence, particularly in Google search results and Google Maps. GMB posts are a feature within this platform that enables businesses to share timely information and engage with their audience.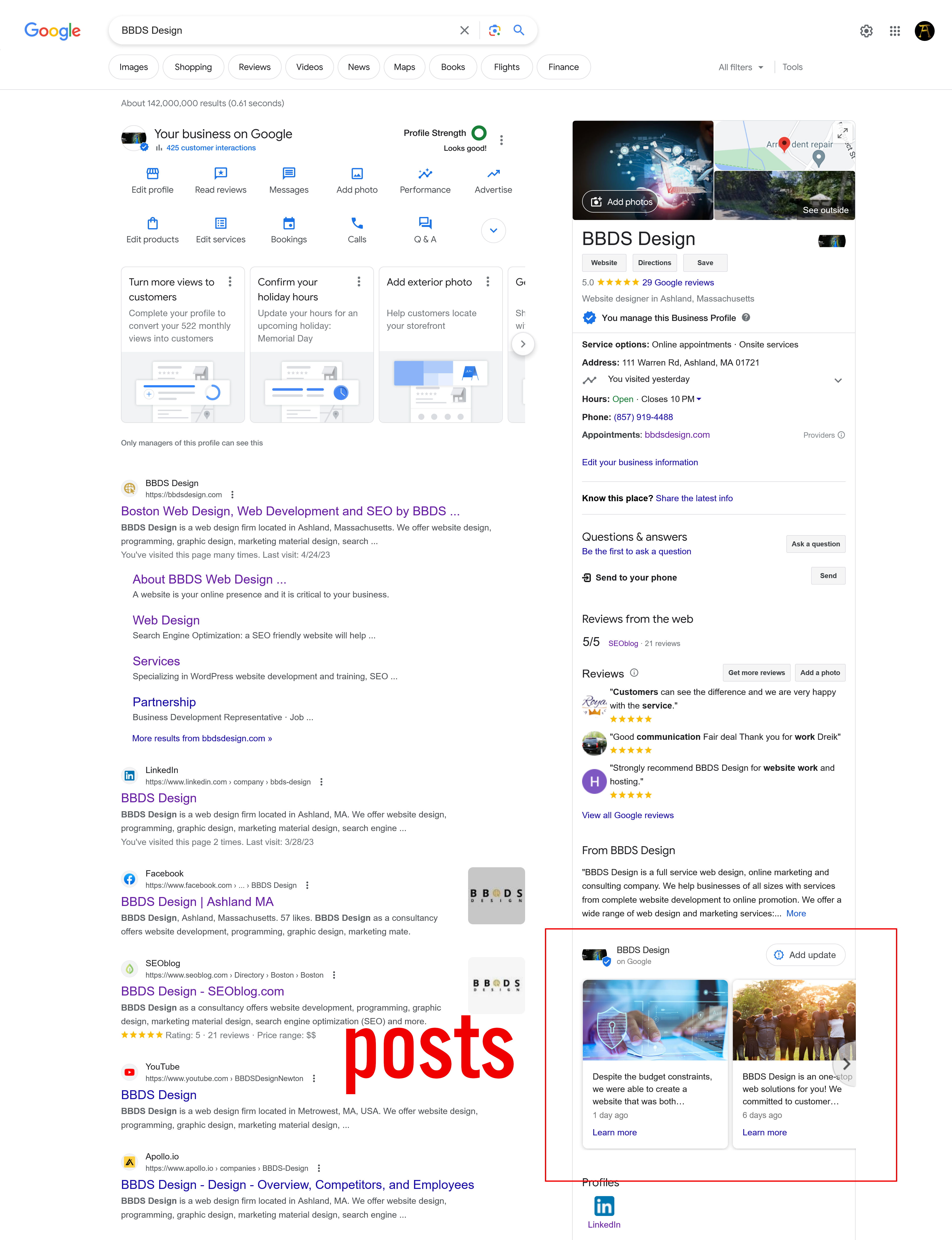 Here are some reasons why GMB posts are important:
Increased visibility: GMB posts appear in the Knowledge Panel when users search for a specific business on Google. This can enhance your visibility and make your business stand out from competitors.
Timely updates: GMB posts allow you to share real-time updates about your business, such as special offers, events, product launches, or news. This helps keep your customers informed and engaged.
Enhanced engagement: GMB posts provide an opportunity to interact with your audience directly. Users can comment on your posts, ask questions, and even share them. Engaging with customers through comments and responses can help build relationships and improve customer satisfaction.
Improved local SEO: Posting regularly on GMB can positively impact your local search engine optimization (SEO). Google considers businesses with active GMB profiles and regular updates as more relevant, which can result in better rankings in local search results.
Showcase your brand: GMB posts allow you to showcase your brand's personality, values, and unique offerings. You can use images, videos, and compelling copy to create engaging posts that resonate with your target audience.
Drive website traffic: GMB posts can include links that direct users to specific pages on your website. By strategically placing relevant links, you can drive traffic to your website and potentially convert visitors into customers.
To maximize the benefits of GMB posts, it's important to maintain a consistent posting schedule, provide valuable and relevant content, and actively engage with your audience.
Are Google My Business Posts Only Good for Local Search?
Google My Business posts are not only good for local search, but can also be used to improve your business's online presence overall. Posts can be seen in Google Search and Maps, as well as on Google Business Profile websites. This means that your posts can be seen by potential customers who are searching for businesses like yours, regardless of their location.
In addition to improving your local search ranking, Google My Business posts can also help you to:
Increase brand awareness
Drive traffic to your website
Generate leads and sales
Improve customer engagement
To get the most out of Google My Business posts, be sure to:
Create posts that are relevant to your business and your target audience
Use high-quality images and videos
Include a call to action
Promote your posts on social media
Here are some additional tips for creating effective Google My Business posts:
Use clear and concise language
Keep your posts short and to the point
Use keywords that potential customers are likely to search for
Include a call to action, such as "Visit our website" or "Call us today"
These are the essentials about GMB. Start your Google My Business profile today, and you will be rewarded in a long run with better local SEO and customer engagement. If you need help to get started, BBDS Design is here to help. We have designed  marketing packages; you definitely can find one for your needs. Or contact us, we will tailor one for you!